Village Halls/Parks/Playing Fields
The Parish Council is the Custodian Trustee of the Barlow, Edgworth, and its grounds.
A Custodian Trustee is a corporation appointed to have the custody, as distinct from the management, of trust property.
The Parish Council therefore merely holds the title to the Barlow estate. The charity itself is managed by a Board of Trustees.
The Parish Council is also Custodian Trustee of the playing fields at Ryecroft Lane, Belmont, which are maintained by Blackburn with Darwen Council.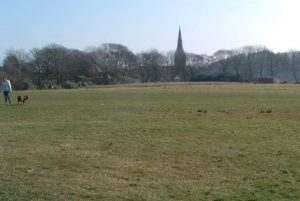 Belmont Playing Fields